Meet The Team
The Affinity Group of Companies is made up of qualified professionals whose mission is to eliminate the stress and uncertainties that often are associated with retirement. They work to achieve this by providing unbiased recommendations tailored to your unique situation, designing and implementing prudent financial solutions and remaining by your side to monitor your strategy and suggest adjustments as your life, goals and needs change.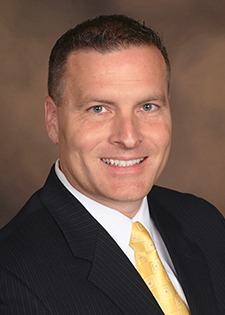 Theodore G. Bytnar CFF®, CIC®
Co-Founder and Chief Executive Officer
With his customer-focused approach, Theodore develops fresh approaches and new solutions to help clients overcome change and reach their financial goals. "It's all about knowing our clients, establishing goals and building trust," he says.
As co-founder and chief executive officer of The Affinity Group, Ted uses his 28 years of experience in the financial industry, his knowledge as a Certified Financial Fiduciary® and Certified Insurance Counselor® and his past successes to help clients evaluate the most effective solutions. "I've seen how clients have utilized the services we've rendered," he says. "I use experience to help new clients make effective decisions."
When meeting with individuals and business clients, Ted gathers information on their insurance and financial needs. Rather than offering a one-size-fits-all, he evaluates their goals and proposes customized coverage options to protect their wealth.
"My creative way of approaching specific situations allows me to help my clients' problem-solve," he says. "I have clients with unique situations who need to be at a certain point in a certain time financially, and it motivates me to help them reach their goals."
Working with individuals approaching retirement or already in retirement, Ted says his objectives are to build strong relationships and continually communicate and revisit investments to keep plans on track so clients can live the retirement of their dreams.
In his free time, Ted enjoys golfing, mountain biking, and attending sporting events with friends and family.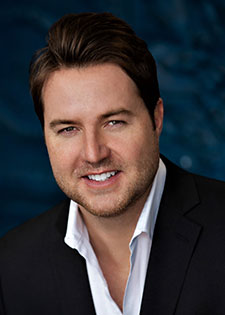 Zachary A. Leggo CFF®, CFS®, WMS℠, CAS®, CIS™
Co-Founder and Chief Operating Officer
Zach has been inspired to help educate and prepare people for their ideal retirements since his early teenage years.
As co-founder and chief operating officer of The Affinity Group of Companies, Zach has more than 13 years of experience in the financial services industry supported by his degree in business. He also holds the Certified Financial Fiduciary (CFF®), Certified Fund Specialist (CFS®), Wealth Management Specialist (WMS℠), Certified Annuity Specialist (CAS®) and Certified Income Specialist (CIS™) designations. Zach is also a member of the nationally recognized group of Dave Ramsey financial coaches.
Zach knew he wanted to enter the financial industry at the age of 14 after watching his father frequently stress about money.
"I remember being on vacations and he never enjoyed them because he was always worried about saving money for retirement," Zach says. "He was an intelligent man, but he was not educated on investing, so it scared him. Because he feared investing, he would put his hard-earned money in savings accounts and CDs that were paying pitiful interest rates. He had to save three or four times as much as the average investor for the same end results. After seeing that at a young age I wanted to make sure people were educated on investing."
Another event that Zach witnessed later in life — the financial crisis of 2008 — reinforced his desire to assist people with their financial goals and dreams.
"I will never forget the fear, anxiety and uncertainty that gripped everyone during that time. It was a rude awakening seeing how this industry I love and dreamed about since I was 14 years old could do harm to others without a second thought," he says. "Instead of resenting it or taking a different career path, I took it as a challenge to expose the greed, complicated investments and high management fees, and educate clients to help them be better investors. I made it my mission to always put the clients' interest first."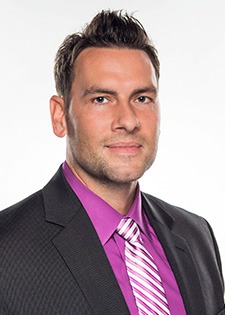 Michael J. Bytnar, CFP®, CHFC®, RICP®
Co-Founder and Chief Investment Officer
For Michael, the best part of his work is helping people achieve their dreams. "It's rewarding to see my clients reach their goals," he says.
As co-founder and chief investment officer of The Affinity Group of Companies, Michael has more than two decades of experience in the financial service industry, supported by a bachelor's degree in business. He also holds the Certified Financial Planner (CFP®) and Retirement Income Certified Professional (RICP®) designations. Michael is also a member of the nationally recognized group of Dave Ramsey SmartVestor Pros.
Before starting Affinity, Michael worked for a national Financial Service company. Seeing how each area of the business operated, Michael and his partners founded The Affinity Group with specific goals in mind.
A key difference between Affinity's practice and others is its comprehensive approach to financial planning. "We look at each of our clients' cases individually, and how each aspect of their portfolio will affect the portfolio as a whole," Michael says. "Understanding how each of these aspects fits together helps us choose investments that will satisfy more of that client's need."
In addition to his role as a financial advisor, Michael also is responsible for developing and running Affinity's managed stock and ETF portfolios. He is affiliated with investment advisory services offered through TFG Financial Advisors.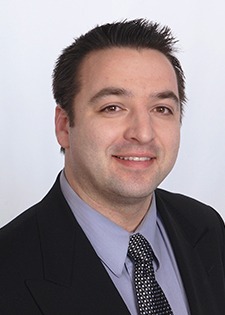 Nathan Lawson, CFF®
Certified Financial Fiduciaries
Nathan takes time to understand the financial needs and goals of his clients. He prides himself on customer satisfaction and strives to be the type of professional he would use himself.
"When I was a child, our family struggled financially. I helped support my mother and two younger brothers since the age of 6. We delivered the Detroit Free Press and Detroit News for 20 years at 3 – 6 a.m. every day while going to school," Nathan says. "I don't like to see others struggling financially – I enjoy helping them out. I'm able to do that at this job, and I love it."
A Certified Financial Fiduciary, Nathan specializes in annuities, life insurance, long-term care, and Medicare supplements insurance. "I always want to do what's best for a client and keep them happy for the next 30 years," he says.
The Affinity Group of Companies partners with industry experts, including: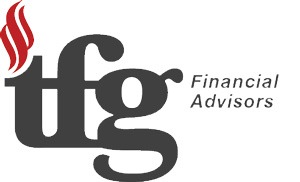 Ready to Take The Next Step?
For more information about any of our products and services, schedule a meeting today or register to attend a workshop.